Read time:

10

min
The start of a new school year can feel exciting—new classes, new friends, new living arrangements—but before long, syllabi and excitement evolve into exams and stress. 
Although the stress can creep up quickly, it doesn't have to overwhelm you. Instead, you can proactively learn how to handle difficult emotions. This way, you won't become paralyzed by them as they arise, and you'll be able to meet life's challenges with greater ease and flexibility. 
One way to help yourself through difficult moments, like the overwhelming start to the school year, is to combine mindful awareness of what's happening with a hearty dose of self-compassion. Coined by psychologist Michele McDonald and popularized by Dr. Tara Brach, the RAIN meditation does just that.
RAIN is an easy-to-remember acronym to guide you through times of overwhelm. This technique can be practiced in a formal meditation sitting or in an abbreviated way in everyday life whenever stressors arise.
(background music credit: Chris Collins)
[ Music ]
Welcome to this practice where we will use the acronym RAIN to work with difficult emotions.
RAIN helps us to really be with emotions like fear or overwhelm, but in a way that we don't get overwhelmed by them or stuck in the emotion so that you can return to a place of feeling centered and grounded and with compassion.
So I will guide you through this meditation. I invite you to begin by finding a quiet space and a comfortable place to sit —
— and just finding a posture that serves you.
You can sit upright or lay back.
Relax.
Close your eyes.
And take some full, deep breaths.
Breathe in through the nose.
Fully filling up the lungs.
Then a long smooth exhale.
Allowing your attention to gather around these nourishing breaths.
And then when you are ready, just dropping control of the breath. Allow your breath to fall back to its own natural rhythm.
Your breath knows exactly how to breathe to you.
Begin to soften the body, tuning into the face and relaxing the muscles of the face.
Softening through the corners of the eyes.
Unhinging the jaw, relaxing the tongue in the mouth.
Relaxing down through the neck.
Allowing the shoulders to drop away from the ears.
[ Music ]
Allowing the arms to feel heavy and the hands to feel soft.
Inviting them to rest effortlessly.
Softening across the chest.
And relaxing the belly.
Perhaps allowing the waistline to widen a bit more with each exhale.
Softening down through the legs.
Noticing where your body feels connected to the surface beneath you.
Feeling held here and supported.
Softening into the ankles and into the feet.
From this place of relaxed presence, just seeing if you can notice where you're breathing. Where do you feel your breath most vividly?
And let's spend a moment or two riding the waves of your breath.
[ Music ]
Great. And now I invite you to begin the process of RAIN. It begins by bringing to your mind's eye something about your current life that is bringing up fear or worry or agitation.
Nothing that feels too traumatic. Just something that gets you anxious or agitated. On a scale of 1 to 10, choosing something that is a five or six.
And as you picture this agitation, you may even visualize a scene in your mind, like a movie in your mind.
Noticing the details of this scene.
What's happening? Are there people involved? Can you picture their faces?
Perhaps pausing the movie in your mind at the peak part of agitation.
Now, we begin with the R of RAIN, which is to recognize what is happening.
What is most predominant here? Are you experiencing strong emotion?
Or perhaps a strong thought.
So you might easily whisper what you're experiencing. Mentally whispering fear —
— worry, anger.
Just whispering a label, recognizing what you are experiencing.
And by doing this, you begin to witness what's happening just a bit.
Now the A is to allow this experience, this emotion, this thought just to be there.
This is a willingness to, just for now, pause and accept that this is what is happening just for now.
Agreeing to let it be there.
This takes a lot of courage. But this emotion is here anyway, so you can allow it. And here it can be helpful to mentally whisper to it. Yes.
Well, let be.
So allowing letting the difficult emotion just to be there. It's there anyway.
And moving to I. I is investigate with a gentle attention.
What beliefs are you holding in this scene?
[ Music ]
And as you experience this emotion and naming the beliefs, where does it turn up in your body? So really turning inward, where do you feel this emotion most distinctly?
Check on your throat, your chest —
— the belly.
And it can be helpful to place a hand or two gently where you feel it.
Your hand helps you keep your attention on it.
Investigating how is the showing up in this body part?
What does it actually feel like?
Is there a tightness?
A twisting.
Any pressure?
Again, this takes courage.
Well, just seeing if you can be open to feeling the intensity and breathing with it.
Breathing into the place where you feel the emotion.
And then asking this place —
— what do you most need right now?
How do you want me to be with you?
And just sensing, does it want acceptance —
— or love?
Or forgiveness? A sense of belonging?
And then moving to the end of RAIN: the nurture.
And so you sensed what that vulnerable place needs and now you can respond.
If you haven't already —
— place your hands right where you need it on the body.
Perhaps where you feel the difficult emotion —
— or even just gently on your heart.
Allowing the pressure to be gentle —
— to be tender.
You can meet the discomfort with tenderness.
And asking yourself, "What do I need to hear that would bring comfort?"
Maybe you are safe.
Where you're not alone.
And you can continue to offering that caring touch and those gentle words.
And if you like you can experiment tapping into the love and care from someone who you trust.
It might be helpful to think of someone who you care for, a trusted loved one and what they might say to you in this moment.
Imagining a friend —
— or a teacher.
And maybe even your future self.
Imagining this person —
— perhaps who you are evolving into being and what they might say to you right now.
Picturing them smiling at you.
Hearing their nurturing words.
[ Music ]
And imagining that their pure love can flow through you and right into any discomfort.
Just seeing if you can let that in.
Can you let that care wash through you?
And in these last few moments —
— allowing any vulnerable parts to be bathed in this care.
[ Music ]
And now for after the RAIN, just relaxing back and —
— getting a sense —
— of how you feel now.
Have there been any shifts or any changes from the start when you conjured up an agitation?
A quality of presence is here now.
Is there a bit more spaciousness?
Is there a bit more ease?
Are you resting in something larger than the agitation and the discomfort?
[ Music ]
You can close by taking a few full breaths.
Really deepening the inhale.
Feeling where your body connects to the surface beneath you.
[ Music ]
And then wiggling the fingers.
Wiggling the toes.
And at the sound of the bells, you can begin to open the eyes.
[ Music ]
Thank you for your practice. Be well.
[ Music ]
Recognize
Bring to mind a situation that is causing you stress. For purposes of this practice, do not choose anything that is traumatizing. Try to picture the details of the situation. What is happening? Who is there? Then, name the predominant emotion or thought you are experiencing. To label your experience, you might mentally whisper whatever emerges, such as "worry," "fear," or "anger." 
Allow
This is a willingness to allow your experience to be there, just for now. It is pausing and making room for the emotions or thoughts to be there in this moment. You are not accepting that it will be like this forever; rather, you are allowing it to be there for now.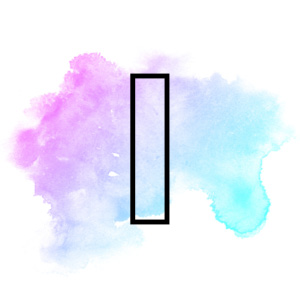 Investigate
The third step involves bringing a kind and curious investigation to the moment. It involves asking yourself "What am I believing?" "What is happening inside me?" and "How am I experiencing this in my body?" Finally, it is helpful to ask yourself, "What does this overwhelmed place need in order to heal?"
Nurture
Now you can respond to what that vulnerable place needs. Maybe it needs nurturing words and you can mentally whisper, "You are safe." Perhaps it needs to feel loved and you can offer a soothing touch of your hand nestled on your heart. For some, it can be helpful to imagine a loved one and what they might say to you. Everyone feels nurtured in different ways, so give yourself time here to explore what feels right for you and then allow yourself to be bathed in care and kindness.
After the RAIN
Here, it is helpful to relax back and notice if there have been any shifts in your experience. Is there a bit more awareness, spaciousness, or self-love? How do you feel now compared to when you began the practice?
GET HELP OR FIND OUT MORE
Article sources
Brach, T. (2019, February 7). Feeling overwhelmed? Remember RAIN. Mindful. https://www.mindful.org/tara-brach-rain-mindfulness-practice/