Read time:

17

min
Rate this article and enter to win
Key points
Do your research before an interview about the company and the position.
Virtual interviews and remote working environments aren't going away. Pay attention to your background before a virtual interview and learn how to talk about remote experience.
Use as many examples as possible in an interview to show off your strengths.
So you've landed an interview for a dream job or internship—awesome. Now what?
Interviewing doesn't have to be intimidating, even though it can feel that way. "I worry about being able to properly articulate my thoughts or understand the questions being asked," says Kevin L., a fourth-year undergraduate at the University of Maryland, Baltimore County.
But according to the experts, beating interview anxiety and acing the interview is as simple as honing your answers to a few key questions, which can turn you into the star candidate for that summer job, internship, résumé-building volunteer position, or post-grad dream job.
First steps to prep for an interview
Research the company
"One of the first questions students will most likely be asked is, 'What do you know about our organization and this position?'" says Jason Henry, a career counselor at Arkansas State University-Beebe. So, step one is researching the organization you're hoping to join—its values, mission, day-to-day operations, and any recent newsworthy events.
Research yourself
Next, flip that inquiry around on yourself. "Students should also take time to reflect on their personal, academic, and work experiences so they can appropriately articulate to the interviewer how those past experiences have prepared them for that position," Henry says.
Even if you're interviewing for your first-ever job or a position where you don't have any experience yet, that's OK. Your experiences in class—even summer jobs—can help convey how you'll perform on the job. Think of these examples ahead of time—sort of like a highlight reel of your greatest hits.
Take notes
As you polish up your mental highlight reel and prepare answers to the following questions, don't be afraid to jot down notes. Bring your pen and paper into the interview to help you stay on track and take notes during the interview. "Taking notes is very important. It shows the recruiters that you're comfortable being you and are interested in understanding more or gaining more from the conversation than just getting the job," says Rishabh T., a graduate student at Purdue University in Indiana.
Preparing for a virtual interview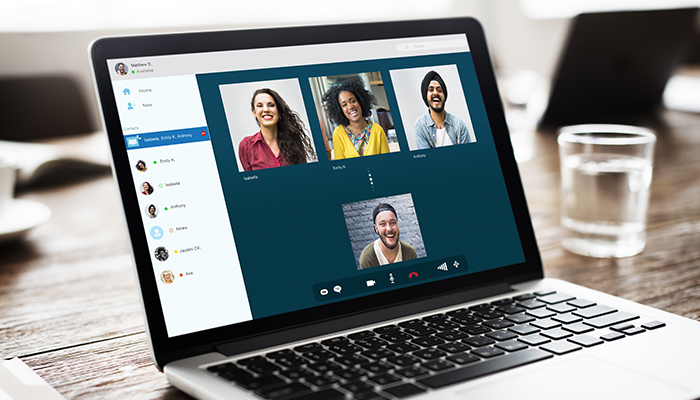 With so many interviews going virtual, you'll need to do a little extra prep work. 
Test your tech
"Although it's understood that technology issues may arise and be out of our control, it's important to attempt to overcome as many issues as you can days before the interview," says Robyn Williams, associate director of career services at the University of Central Arkansas in Conway. 
Do a test run with a friend. "If you notice that your picture is grainy, the sound is too low, and/or your internet connection doesn't allow for a seamless conversation, you should jump into action to identify new or temporary items to conduct your interview," Williams says. 
"Always put your phone on silent or do not disturb once in the interview."
—Alycia L., fifth-year undergraduate student, Portland State University, Oregon
Set the scene
In a video interview, the room where you're sitting is front and center. "Students should be hyperaware of their surroundings—inside and outside of their space—and their background," says Williams. An unmade bed, NSFW poster, or roommate blasting music in the next room are all inappropriate. Basically, if you wouldn't bring it to the office, don't bring it to a video interview. "A messy background might show employers that you're not as organized as you want them to believe and can draw more attention to itself rather than you as the speaker," says Williams. 
Look for a setup with good lighting and a clean, professional background (a blank wall is totally fine when in doubt). If you're on campus, "your school's career center is a great place to start if you need to find a new location or technology," says Williams. 
"Be sure to remove distractions. It is [very easy] for a pop-up or family member to distract you."
—Theo O., first-year undergraduate student, Nova Scotia Community College, Halifax
8 interview questions to ace
With the future of the pandemic still uncertain, many companies are embracing more flexibility around remote work for the long term. With that in mind, "students should continually highlight their ability to adapt to change in a positive way and effectively communicate," says Willams.
To nail any interview, be it virtual or in person, learn how to respond to these key interview questions. 
1. "What are your strengths?"
Provide enough detail for the interviewer to picture you in a working environment. Include an example where you demonstrated problem-solving skills.

Emphasize your ability to communicate well with others and to complete work when you're not down the hall from your coworkers. 

Show enthusiasm for tasks that you successfully completed.
"When I was working on a final project for my biology class, I was given a set of data I'd never seen before. I figured it out and took it to the team, and we combined our materials. It was a great experience—we worked diligently for a week, and we got a lot of praise on the final project. I really enjoyed bringing all the different aspects of our work together."
"I work well independently and also as part of a team."
"Everyone thinks I'm a pretty great person."
"I'm good at basketball."
2. "Tell me about yourself."
This question allows you to zero in on what you want the interviewer to know. "It's incumbent on the interviewee to be knowledgeable about the organization where they're interviewing for a job," says Henry. As such, you should use this question to talk about your experiences in a way that specifically highlights why you're a perfect fit. "This is your opportunity to control the narrative and make your case for why you should be hired," Henry says.
If you're concerned about something that may be perceived as a weakness, think about how to frame it by giving it context or a positive spin. For example, if your GPA wasn't that strong, try to emphasize extracurriculars or other experiences that helped you develop skills relevant to the position.

Stay on topic. Only talk about things that are relevant to the position, not your entire life story.
"Let me start with my special assignment in electrical engineering last semester. That really appealed to me because it allowed me to be creative and visual while staying grounded in the technical skills of my major. In the past two years, I've found the classes and projects that bring together those ways of thinking really represent who I am."
"My aunt is a circuit court judge, and I've always admired her passion for her work and her drive to be successful in a difficult industry, which is why I'm pursuing a career in law. I spent the summer before college shadowing at a local law firm and loved learning about some of the less glamorous ins and outs of the profession."
"My freshman year, I founded a theatre troupe on campus, and we produced two shows our first year. I was able to develop leadership and organizational skills by literally building something from the ground up."
"I'm the youngest of three brothers, and in the summer, I enjoy surfing and music festivals."
"What would you like to know?" (Avoid answering with a question.)
3. "Why should we choose you?"
The interviewer is asking what you can do for the organization—not how the organization can help you. In your response, "Be confident, but be humble—not arrogant," says Michelle Cook, a career and education counselor at Calgary Career Counselling in Alberta, Canada.
"Use affirmative statements, such as 'I will bring' rather than 'I hope I can bring,'" says Cook.

Make sure to align your answer to the specifics of the job.

Phrases like "I'm a people person" have no meaning. What does have meaning is an example of how you've successfully worked with or helped others.
"One of the reasons I'm an excellent candidate for this job is that I have a track record of going above and beyond. For example, in my last internship, my supervisor thought my work in spearheading a client event was so good that she had me present in the next client pitch."
"In addition to the specific responsibilities outlined for the position, I've researched your company's philanthropic efforts and leadership in corporate social responsibility. That resonates deeply with my experience planning philanthropic events on campus."
"This is a good commute from where I live."
"This role will look impressive on my résumé."
"I really need the money/experience."
(These are weak because they aren't relevant to the job and only benefit you, the interviewee.)
4. "Where do you want to be in five years?"
This is a tough one for a lot of people—no matter how experienced. Don't worry about having every detail of your life mapped out. "The employer [just wants] to see that you have some drive to learn and grow, in your role and in the company," says Cook.
Bring the question back around to why you're the right person for this opportunity.

Don't oversell your ambition by giving a specific answer or pie-in-the-sky scenario. Stay on track. This is about getting this job now, not your ultimate dreams.
"In my last internship, because of the quality of my work on writing a funding grant, I was brought back to address a more demanding project. I don't know yet what opportunities would open up for me at your organization, but I'm confident that they will be there." 
"I started bussing tables my freshman year to help pay for school and worked my way up to head server. I would like to see myself in this company for at least five years, as I want to grow within the profession."
"I'm not sure—I don't like to plan that far ahead."
"I hope to make enough money to take a year off to travel."
"I hope to move to California/Barbados."
5. "What are your weaknesses?"
The key is to turn your negatives into a positive. "Be honest, but don't dwell on the negative," says Cook.
Stick to one or two weaknesses—don't air all your dirty laundry.

Be truthful without overexplaining. It's OK to admit a little vulnerability.

Come up with something that enables you to bring the conversation back to reassuring them about your skills.
"I like to prepare well for meetings; sometimes I feel I might be over-preparing."
"I had previously thought a weakness of mine was talking to customers on the phone because I used to get a little nervous, but having to do it as part of my last job, I now feel much more confident."
"It was challenging for me to get up to speed on some systems, but I'm working hard at improving those skills, and it's paying off—I just aced my Excel course."
"Sometimes it's hard for me to receive criticism, but I've been working on that and have turned it into a positive way for me to improve myself."
"I'm a perfectionist." (This is vague; they don't know what it means.)
"I try too hard to please people."
"I do so much that others resent me."
6. "Can you bring leadership skills to this position?"
Leadership comes in many forms; it's not just about standing at the podium or getting elected. Think about your experience so far and the ways that you've positively influenced other people.
"Answer this question by indicating not only that you can adapt easily and quickly to unexpected change but also how you can do so while also being an effective leader," says Williams. 

Give an example of a time you showed leadership during the uncertainty of the pandemic.
"The peer tutoring organization I run was faced with a lot of challenges during the early days of the pandemic, but I was able to successfully transition the group to virtual sessions, and now we actually reach three times more students than we did when we were meeting in person." 
"I took on the responsibility of organizing a campus-wide fundraiser, which involved liaising with 30 other campus organizations. I was able to create teams and delegate tasks, and we ended up raising more money for the organization than in the previous five years."
"In my intramural Ultimate Frisbee club, they had me arrange the games."
"My brother always looks to me to schedule family meetings."
"I don't have examples, but I feel that people see me as a leader."
7. Have you ever had to work remotely?
"If a company is working remotely, it's important to show an employer that you can handle this freedom with structure and still be an asset to the team," says Williams. 
Highlight your ability to stay organized and productive.

Use this as a chance to show them that you are proactive with your time.

Provide an example of how you've taken initiative to complete a task or project successfully while remote.
"Yes, I spent the last semester working remotely and actually found that it allowed me to organize my day around the hours I'm most productive. I ended up turning in every one of my assignments early." 
"This would be my first remote work experience in an official capacity, but I did participate in a mentorship program last semester where I met with my mentee virtually. I definitely honed my motivational skills to keep both her and me on track with our deadlines for the program."
"Yeah, last semester was remote, and I honestly feel like I got nothing done." 
"No, and I hope I won't have to because I know I'm not the greatest at staying focused at home."
8. "Do you have any questions about this role or organization?"
This question gives you a perfect opportunity to get the interviewer to begin seeing you as a colleague rather than as a candidate. If they tell you what's going on in the company, that's a good sign.
"Don't ask a question that you could have easily learned by doing some research," says Cook. "Also, don't ask questions about benefits, vacation, pay, etc.—leave these for when they call to offer the position."

Ask open-ended questions that demonstrate your interest in the organization or role.
"What departments would I interface with?"
"What are the busiest quarters or periods for this organization?"
"What does a typical day look like in this role?"
"What are your company's goals in the next two years?"
"What are the biggest challenges facing this organization?"
"What kinds of initiatives are taken up to better serve the patients of this community?"
"What have others done to excel in this position, to go above and beyond what's listed in the job description?"
"What have others in the position struggled with the most?"
"What's the size of the team I would be working with, either directly or peripherally?"
"Do I get the day off following the Fourth of July?"
"Where do I park?"
"Do I really have to come in at 8:30?"
"What time is lunch?"
GET HELP OR FIND OUT MORE
Article sources
Michelle Cook, career and education counselor, Calgary Career Counselling, Alberta, Canada.
Jason Henry, coordinator of career and transfer services, Arkansas State University-Beebe.
Robyn Williams, associate director of career services, University of Central Arkansas, Conway, Arkansas. 
CampusWell survey, May 2018.
CampusWell survey, January 2021.