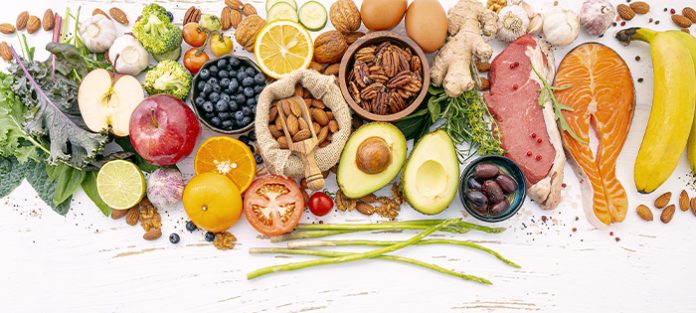 Read time:

14

min
This article discusses diet culture, restrictive eating patterns, and disordered eating.
Key points
The long-term effectiveness of restrictive diets like keto, Paleo, and counting calories doesn't have a lot of scientific support. In fact, research suggests they often backfire. 

Restrictive diets can sometimes lead to disordered eating. 

Intuitive, or mindful, eating is a healthier, proven form of healthy weight management.
Biological changes
When researchers followed up with competitors on a popular weight-loss show six years after they'd dieted to the extreme, they found the participants had gained most of the weight back (and that their transformations had actually caused major metabolism slowdowns that persisted for years), according to the study published in the journal Obesity. This isn't a new phenomenon, either—metabolic changes after weight loss are likely one of the reasons it's so hard to keep the pounds off long term, according to a meta-analysis in the American Journal of Clinical Nutrition.
Risk of long-term restriction
The more restrictive the diet, the harder it is to keep up and the more you run the risk of getting into dangerous restrictive-eating territory, says Ostroski. "The thing that concerns me is that students start thinking, 'I can't eat this, I can't eat that,' and then they tend to binge—it becomes a negative feedback loop."
"I counted/restricted calories and counted macros for about two years. I had a binge eating disorder and was obsessed with body image. I stopped because it was affecting my mental health. Once I stopped and focused more on sleeping and mental health, I actually lost a lot of weight and my eating habits normalized."
—Sabrina S., first-year graduate student, Utah State University, Logan
What does work, according to science, is focusing more on your mindset than what you're munching on—a strategy called intuitive eating. 
Remember, eating healthfully isn't a one-size-fits-all plan—if you're an athlete on the sports team, your nutritional needs will be different than those of some of your classmates, and vice versa. If you're not sure how to eat best for your body or are struggling with your relationship with food, talk to an expert. Reach out to your health care provider, an on-campus nutritionist or registered dietitian (most schools provide these services through the health center, dining services, or athletic programs), or an intuitive eating counselor to talk about the eating habits that best suit your individual needs.
GET HELP OR FIND OUT MORE
Article sources
Jenna Heller, MS, registered dietitian, Arizona State University.
Tammy Ostroski, DNP, FNP, manager of health clinics, Arizona State University.
Alissa Rumsey, MS, registered dietitian, New York.
Astrup, A., Gøtzsche, P. C., van de Werken, K., Ranneries, C., et al. (1999). Meta-analysis of resting metabolic rate in formerly obese subjects. American Journal of Clinical Nutrition, 69(6), 1117–1122.
Axe, J. (n.d.). Ketogenic diet boosts fat loss and fights disease. Dr. Axe. https://draxe.com/truth-about-the-controversial-ketogenic-diet/ 
Baskin, E., Gorlin, M., Chance, Z., Novemsky, N., et al. (2016). Proximity of snacks to beverages increases food consumption in the workplace: A field study. Appetite, 103, 244–248. doi: 10.1016/j.appet.2016.04.025
Bush, H. E., Rossy, L., Mintz, L. B., & Schopp, L. (2014). Eat for life: A work site feasibility study of a novel mindfulness-based intuitive eating intervention. American Journal of Health Promotion, 28(6), 380–388. doi: 10.4278/ajhp.120404-QUAN-186
Challa, H. J., Bandlamudi, M., & Uppaluri, K. R. (2020, July 10). Paleolithic diet. StatPearls. https://www.ncbi.nlm.nih.gov/books/NBK482457/ 
European Society of Cardiology. (2018, August 28). Caution against cutting down on carbohydrates. https://www.escardio.org/Congresses-&-Events/ESC-Congress/Congress-resources/Congress-news/caution-against-cutting-down-on-carbohydrates 
Fothergill, E., Guo, J., Howard, L., Kerns, J. C., et al. (2016). Persistent metabolic adaptation six years after "The Biggest Loser" competition. Obesity, 24(8), 1612–1619. doi: 10.1002/oby.21538
Guldbrand, H., Dizdar, B., Bunjaku, B., Lindström, T., et al. (2012). In type 2 diabetes, randomisation to advice to follow a low-carbohydrate diet transiently improves glycaemic control compared with advice to follow a low-fat diet producing a similar weight loss. Diabetologia, 55(8), 2118–2127.
Harvard Health Letter. (2011, February). Mindful eating. Harvard Health Publications. https://www.health.harvard.edu/staying-healthy/mindful-eating 
Harvard Health Letter. (2012, November). Choosing good carbs with the glycemic index. Harvard Health Publications. https://www.health.harvard.edu/staying-healthy/choosing-good-carbs-with-the-glycemic-index 
Hu, F. B. (2010). Are refined carbohydrates worse than saturated fat? American Journal of Clinical Nutrition, 91(6), 1541–1542. doi: 10.3945/ajcn.2010.29622
Kaipainen, K., Payne, C. R., & Wansink, B. (2012). Mindless eating challenge: Retention, weight outcomes, and barriers for changes in a public web-based healthy eating and weight loss program. Journal of Medical Internet Research, 14(6), 168. doi: 10.2196/jmir.2218
Loucks, E. B., Britton, W. B., Howe, C. J., Gutman, R., et al. (2016). Associations of dispositional mindfulness with obesity and central adiposity: The New England family study. International Journal of Behavioral Medicine, 23(2), 224–233.
Ludwig, D.S. (2020, June 6). The ketogenic diet: Evidence for optimism but high-quality research needed. Journal of Nutrition, 150(6), 1354–1359. doi: doi.org/10.1093/jn/nxz308
Mellberg, C., Sandberg, S., Ryberg, M., Eriksson, M., et al. (2014). Long-term effects of a Paleolithic-type diet in obese postmenopausal women: A two-year randomized trial. European Journal of Clinical Nutrition, 68, 350–357. doi:10.1038/ejcn.2013.290
National Institute of Diabetes and Digestive and Kidney Diseases. (2015, February). Health risks of being overweight. National Institutes of Health. https://www.niddk.nih.gov/health-information/weight-management/health-risks-overweight 
The Paleo Diet. (n.d.). The paleo diet premise. http://thepaleodiet.com/the-paleo-diet-premise/ 
Pitt, C. E. (2016). Cutting through the Paleo hype: The evidence for the Paleolithic diet. Australian Family Physician, 45(1), 35–38. http://www.racgp.org.au/afp/2016/januaryfebruary/cutting-through-the-paleo-hype-the-evidence-for-the-palaeolithic-diet/ 
Sacks, F. M., Bray, G. A., Carey, V. J., Smith, S. R., et al. (2009). Comparison of weight-loss diets with different compositions of fat, protein, and carbohydrates. New England Journal of Medicine, 360(9), 859–873. doi: 10.1056/NEJMoa0804748
Schaefer, J. T., & Magnuson, A. B. (2014). A review of interventions that promote eating by internal cues. Journal of the Academy of Nutrition and Dietetics, 114(5), 734–760. http://dx.doi.org/10.1016/j.jand.2013.12.024
Vandyken, P. (2016, October 12). What to eat on the paleo diet. The Paleo Diet. http://thepaleodiet.com/what-to-eat-on-the-paleo-diet-paul-vandyken/